Symptoms Treated by Chiropractic Manipulation
If you are dealing with acute or chronic injuries, you understand just how difficult these can be to manage. That is why you should work with an experienced chiropractor in Burbank, CA. A chiropractor can use chiropractic manipulation or chiropractic adjustment techniques to treat a variety of conditions. By getting to the root cause of the problem, a trained chiropractor can not only treat your symptoms but also prevent them from coming back. What are a few symptoms treated by chiropractic manipulation?
How Does a Chiropractor Manipulate Your Body's Alignment?
A chiropractor is an expert in something called manual therapy. In order for your body to work properly, the bones, ligaments, and tendons have to be aligned properly. If the body is out of alignment, it has trouble functioning properly. If you are trying to recover from an injury, your body will have trouble doing so if it is out of alignment. A chiropractor can take a look at the alignment of your body and use a series of controlled thrusts to make sure it is aligned correctly.
How Does Chiropractic Care Treat Symptoms?
A lot of the symptoms you feel following an injury are due to ligament sprains, muscle strains, and inflammation. A chiropractor will use manual therapy to properly line up your bones, nerves, tendons, and ligaments. When your body has a strong foundation, it can do what it does naturally. A body that is in proper alignment heals faster.
Symptoms Treated by Chiropractic Manipulation and Therapies
Chiropractic helps a variety of symptoms, with the most common examples being: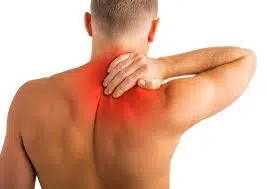 Rely on a chiropractic adjustment to help you treat these symptoms quickly and efficiently.
Call Allied Pain and Wellness for a Burbank Chiropractor Today
If you are looking for chiropractic manipulation in Burbank, we can help you. At Allied Pain and Wellness, our chiropractors can use chiropractic adjustments and manipulations to treat a variety of symptoms, helping you get back on your feet as quickly as possible. We accept most insurance plans and we offer same-day appointments so that we can see you as quickly as possible. Contact us at (818) 688-2275 to schedule an appointment with a member of our team!