Allied Pain & Wellness Massage Therapy
If you are looking for massage therapy in Burbank, then you need someone who specializes in massage therapy treatment. At Allied Pain and Wellness, we provide access to complete therapeutic massage options. We stay up-to-date on the latest research to make sure you enjoy all the benefits that massage can provide. Learn more about how our treatment can make a significant difference in your overall quality of life.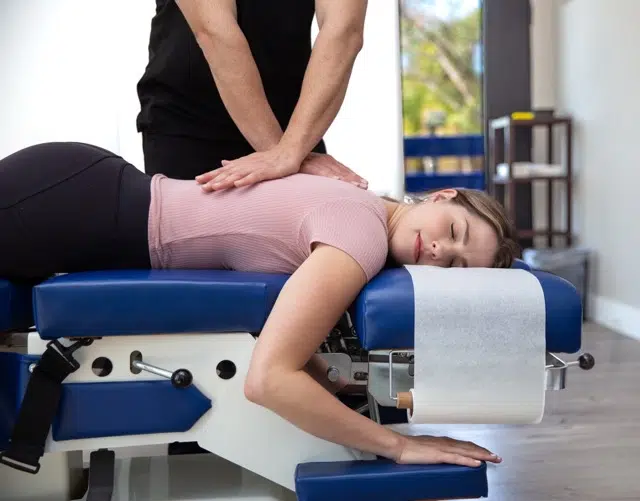 What Is Massage Therapy?
Massage psychotherapy refers to a wide variety of therapy techniques that can be customized to meet your specific needs. Therapeutic massage can help you alleviate stress, recover from injuries, and get you in the right frame of mind to perform your best the next day. Furthermore, this treatment does not necessarily lead to complications and side effects, which is why we encourage it as a comprehensive part of our treatment strategies.
Massage Therapy Benefits
If you decide to take advantage of a full body massage, there are several benefits you will enjoy. These include:

Reduced Muscle Tension: therapeutic massage can help you reduce muscle tension, dissipating lactic acid.
Increased Mental Alertness: You will feel more awake and energized after a massage.
Improved Circulation: Massage can also help you improve circulation, getting oxygen and nutrients where they need to go.
Stimulation of the Lymphatic System: Massage can stimulate your lymphatic system, getting rid of waste products from the body.
Reduction of Stress Hormones: This treatment can reduce stress hormones and inflammation.
Relaxation: Therapeutic massage can help you relax.
Increased Joint Mobility and Flexibility: You can increase your joint mobility and flexibility.
Improved Skin Tone: Your skin will feel more elastic and vibrant.
Improved Recovery from Soft Tissue Injuries: You expedite the recovery process following a soft tissue injury.
Treat Anxiety and Depression: Therapeutic massage is a great way for you to improve your overall mental health.
Types of Massage Therapy
There are several types of massage options, including:
Myotherapy Massage
This type of massage focuses on helping you heal your muscles.
Remedial Massage
This type of massage focuses on helping you recover from injuries and illnesses as quickly as possible.
Therapeutic Massage
Therapeutic massage is designed to help you calm your mind and reduce your stress.
Lymphatic Drainage Massage
Lymphatic drainage massage focuses on helping you remove waste products from your body.
Baby Therapeutic Massage
Baby therapeutic massage is specifically designed to help infants and toddlers.
Foot Reflexology Massage
A foot reflexology massage focuses on stimulating nerves in your feet to expedite the recovery process in other parts of your body.
Sports Massage and Therapy
Sports massage and therapy are specifically designed to break up muscle fibers that are stuck together, removing lactic acid from your muscles.
Massage Therapy Treatments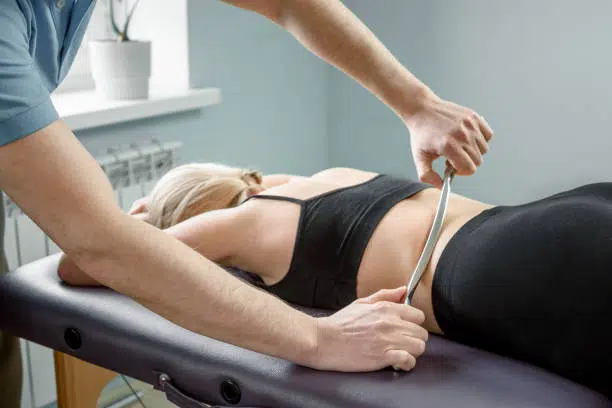 There are several common conditions that can be treated using a massage. These include:
Subacute and Chronic Low Back Pain
Massage psychotherapy treatments can address a wide variety of causes of low back pain, including paraspinal muscle tenderness.
Delayed Onset Muscle Soreness (DOMS)
Sometimes, the muscles do not feel sore until significantly after a stressful activity. Therapeutic massage can be used to treat delayed onset muscle soreness.
Anxiety
Common symptoms of anxiety include rapid breathing, persistent worrying, and difficulty focusing. Therapeutic massage can help people treat anxiety.
Stress
Massage treatment can help people improve stress management, avoiding unhealthy coping mechanisms in the process.
Soft Tissue Injuries
This therapy can also be used to treat a wide variety of soft tissue injuries.
High Blood Pressure
Individuals who suffer from high blood pressure may benefit from therapeutic massage.
Insomnia
Massage analysis can also help people sleep better at night.
Massage Therapy Provider
If you are looking for a professional massage provider in Burbank, then Allied Pain and Wellness is here to help you. We offer a wide variety of massage therapies and treatments that are designed to meet your needs.
Contact Allied Pain and Wellness Today for Massage Therapy in Burbank
If you are looking for Burbank massage therapy professionals, trust Allied Pain and Wellness to help you. Contact us today at (818)-688-2275 to make an appointment!