Myofascial Therapy in Burbank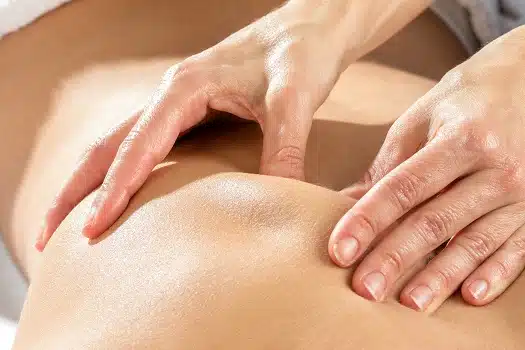 Do you need myofascial therapy in Burbank? Myofascial Therapy is a massage-like treatment that is designed to alleviate myofascial tissue pain. Your myofascial tissue is a thick web of tissue that spans your entire body and helps support your bones, joints, and muscles. It even helps hold your organs in place. When this tissue becomes irritated or inflamed, it can cause widespread pain. Massaging this tissue with a special technique can help alleviate that pain.
What is Myofascial Therapy?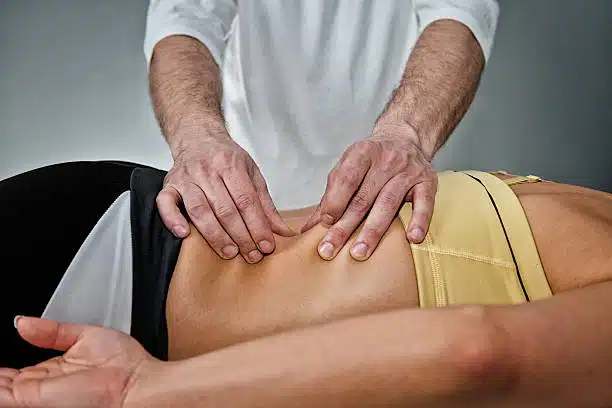 Myofascial therapy is designed to help alleviate stiffness in the fascia that may be causing you pain. The first step involves identifying areas of tightness specifically in the myofascial tissue. This is different that locating stiffness in the muscles because the fascia spans your entire body, and tightness in one area of the fascia may radiate pain into an entirely different area. The massage technique involves stretching and massaging the tight areas of the fascia until they release. Sometimes, special equipment is used to help aid in the treatment, like foam balls or rolling sticks and special massaging scrapers that are used to help separate the fascia tissue.
How Does Myofascial Therapy Work?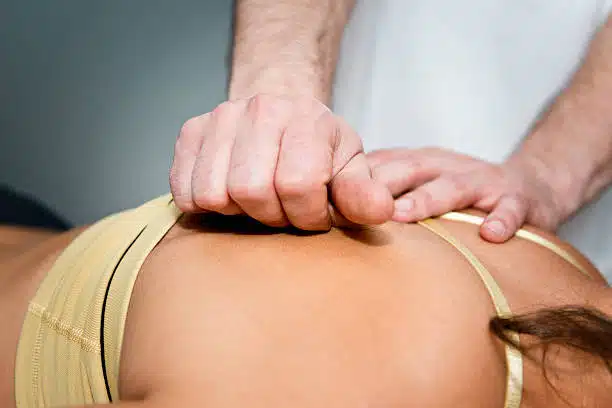 Myofascial therapy works by releasing tension in the fascia. This is important because the pain in one area of the fascia may result in pain elsewhere in the body. For example, you may have tightness in the fascia of your leg, but that tissue may have a direct link to an area in your upper body where you are experiencing pain. Alleviating the tightness in the fascia of your leg would then decrease or eliminate the pain in your upper body.
Conditions Treated by Myofascial Therapy
Most people seek out myofascial therapy after an injury leaves them with a loss of function or flexibility in a certain part of their body. Myofascial therapy can be used to treat a range of conditions and injuries, including: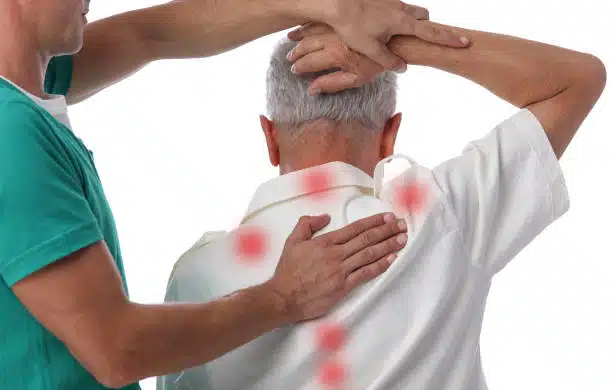 Carpel Tunnel
Chronic Headaches and Migraines
Fibromyalgia
Lower Back Pain
Myofascial Pain Syndrome
Neck Pain and Whiplash
What to Expect During The Treatment?
Myofascial therapy in Burbank starts with an assessment. During the assessment and subsequent myofascial massage, you will be fully clothed. The assessment usually starts with our chiropractor, Dr. Shahen Simian, examining your standing posture. During the assessment, our chiropractor will look for areas that are out of alignment, such as your shoulders and hips. When areas of the body are out of alignment, it can cause you to use one leg or arm more than the other, resulting in an overuse injury and tightness in the fascia. Next, you'll be asked to lay on your stomach on a specially designed table. During this part of the assessment, our chiropractor will use his hands and sometimes elbows to check for additional restrictions in the fascia. Once the restrictions are found, pressure will be applied to the tight areas in order to loosen the fascia so that it can move normally. Sessions typically last between 15 and 50 minutes.
Myofascial Therapy Provider in Burbank
Myofascial therapy in Burbank can help with pain management, relaxation, and stress management. It also helps increase circulation and joint and muscle movement. Our chiropractor typically recommends myofascial therapy for individuals who have neck pain or whiplash from a car accident, scarring, repetitive motion injuries, and compressed nerves from sciatica or herniated discs.
To learn more about the benefits of myofascial therapy and to schedule an initial consultation, give us a call at 818-688-2275.