Hand and Wrist Pain Treatment in Burbank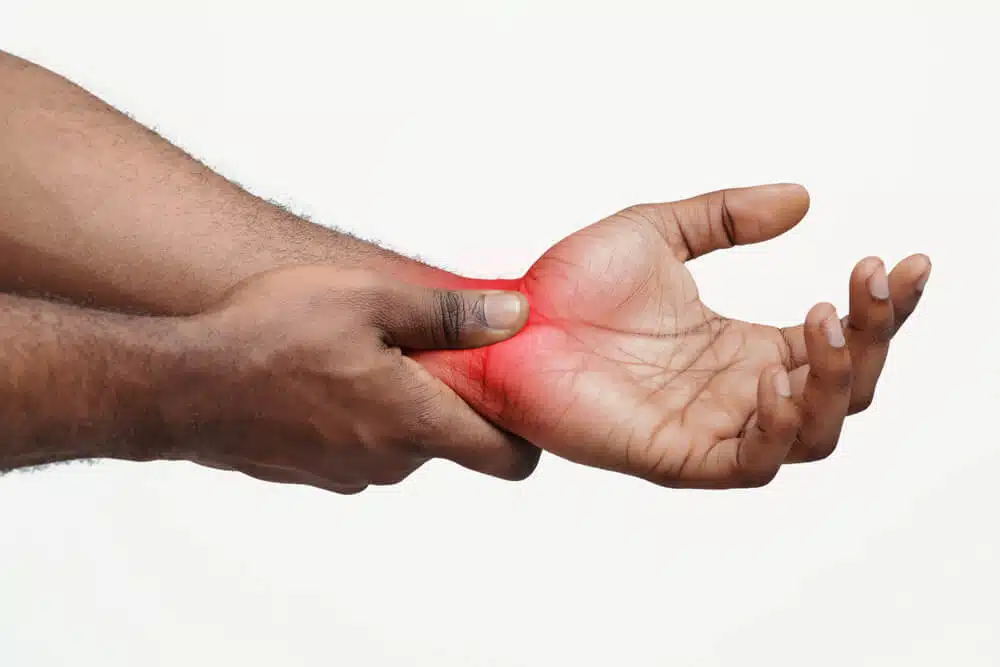 A painful hand or wrist can prevent you from engaging in your daily work, household chores, or hobbies requiring manual dexterity. Fortunately, you don't have to submit to surgery or take painkillers to ease your suffering. Here at Allied Pain and Wellness, we offer drug-free, non-surgical hand and wrist pain treatment in Burbank.
What Is Hand and Wrist Pain?
Hand and wrist pain is an extremely common problem. These structures are extraordinarily complex, consisting of numerous bones, tendons, ligaments, muscles, joints, and nerves. Irritation, degeneration, or injury affecting any of the components can result in hand and/or wrist pain.
What Are the Symptoms?
Hand and wrist discomfort can take several forms. You might experience any of the following symptoms:
Acute pain - If you fracture a bone, sprain a ligament, or strain a tendon in your hand or wrist, you may feel acute pain that grows worse when you try to move the affected extremity.
Chronic, aching pain - Stiffened or degenerated joints typically produce a dull ache that may either improve or get worse with activity.
Neuropathy - Wrist pain caused by a nerve problem is often accompanied by tingling, pain, numbness, or weakness in the hand.
What Are the Common Causes?
Hand and wrist pain can have many possible causes. Common reasons for hand and wrist pain include: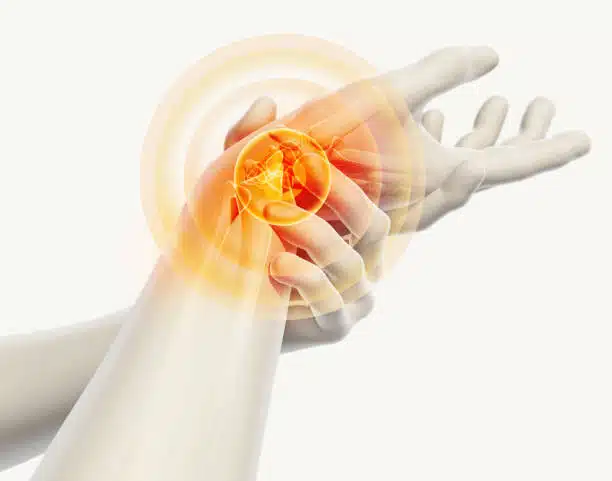 Acute fractures, strains, and sprains - A direct injury to your hand or wrist may fracture a bone, stretch a ligament, or tear a tendon.
Arthritis - Arthritis is a degenerative joint condition. The most common form, osteoarthritis, results in stiff, painful fingers, hands, and wrists.
Carpal tunnel syndrome - When the median nerve inside the wrist gets pinched by swollen tissues, you may suffer from wrist and hand pain.
Spinal alignment problems - A pinched nerve in your cervical spine can send pain signals into your wrist and hand.
Hand and Wrist Pain Treatment Options
While some severe hand or wrist injuries might call for surgical repair, many musculoskeletal and neurological hand and wrist problems can respond nicely to conservative treatment options. These options may include:
Chiropractic adjustments - Chiropractic adjustments can ease hand and wrist pain without drugs or surgery. Our hand and wrist chiropractor can adjust your hand or wrist bones, relieving pinched nerves and restoring proper function. Spinal adjustments can relieve referred spinal nerve pain.
Kinesiology taping - Kinesiology taping can support and reinforce an injured hand or wrist while reducing swelling in an injured extremity.
Ergonomic and postural changes - Recommended changes in your workplace keyboard or chair height can help you avoid carpal tunnel syndrome. Postural improvements can reduce your risk for referred spinal nerve pain.
Get Help From a Hand and Wrist Expert
If you're searching for hand and wrist pain treatment in Burbank, come to Allied Pain & Wellness. Dr. Shahen Simian's athletic background and exposure to sports injuries have given him extensive insights into the treatment of both chronic and acute extremity pain, from chiropractic adjustments and rehabilitation therapies to RockTape kinesiology taping. His holistic approach can treat your hand or wrist pain using multiple techniques to address not just the pain, but its underlying cause as well.
Let Allied Pain & Wellness Give You a Helping Hand
You don't have to let hand or wrist pain disable you indefinitely. Contact us to schedule safe, effective, non-invasive hand and wrist pain treatment in Burbank.