Welcome to Our Burbank Chiropractic Clinic!
Our chiropractic office is committed to helping you get out of pain and rehab the injured area so that future injury is less likely to occur. We take a "whole person" approach when evaluating each patient and customize a treatment protocol that will best suit individual needs.
Services Provided by Our Clinic

Led by our Doctor, our team has successfully helped many patients with different health issues. Dr. Simian not only focuses on pain relief but also helps rehab the injured area.
We specialize in:
Chiropractic adjustments – restoring normal alignment of the spine and extremities
Manual therapy – myofascial release, massage, stretching
Pain management – to help with disc herniations, low back pain, headaches, neck pain, and sciatica
Auto accidents – to help with whiplash, strains and sprains, headaches
Rehab – mobility and functional training, strength training
Post surgical care – to help rehab the injured area, help the patient return to normal activities of daily living
Health assessments and ergonomic counseling – proper workstation counseling and corrective care
Graston technique – instrument-assisted soft tissue mobilization to help with any scar tissue formation
Benefits of Chiropractic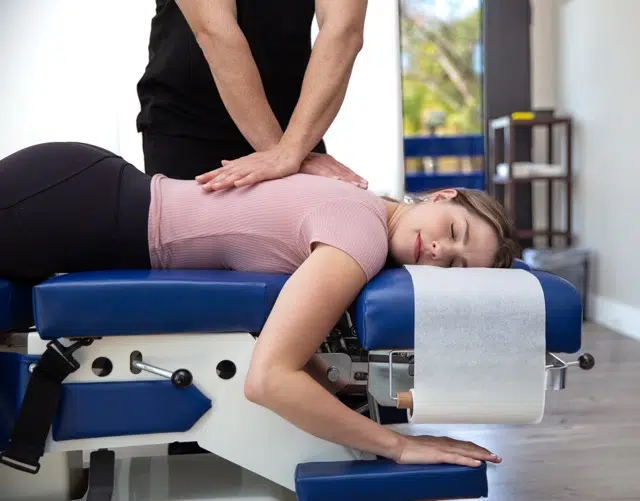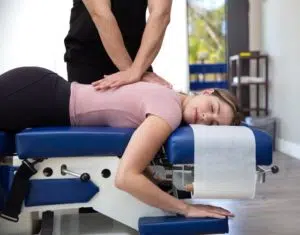 Chiropractic care is a non-invasive form of medicine that deals with a more natural healing process. It does not use medication or prescription drugs, which are sometimes used to help mask the pain rather than to fix the root cause of the problem. Through a careful and thorough physical exam, your chiropractor can help alleviate various injuries such as low back pain, disc herniations, shoulder pain, sciatica, and headaches to name a few.
Whether it is an acute injury or something more chronic, alignment of the spine and extremities can help take pressure off of the nervous system helping restore the body and allowing it to function optimally. Proper exercise, diet, and rehab recommendations from your chiropractor can also help aid the healing process improving overall health and function.
If you are experiencing neck pain, headaches, low back pain, or any other chronic health conditions or injuries, contact us today to schedule an appointment!
What do Chiropractors Do?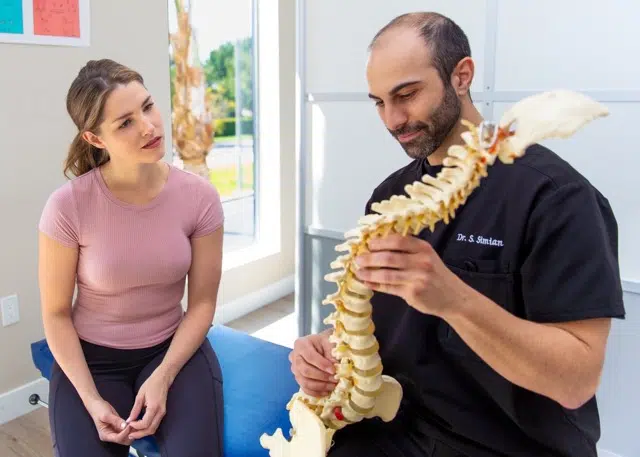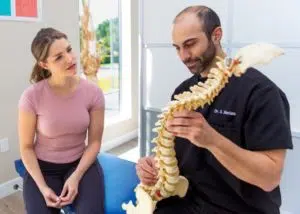 Chiropractors are neuromusculoskeletal doctors meaning they address issues with the nerves, muscles, and bones within the body. If the nervous system is not functioning properly, then the rest of the body does not perform optimally either. Through a chiropractic physical exam, these dysfunctions can be identified and addressed to help an individual get out of pain. Chiropractors use non-invasive forms of medicine and evaluate the body as a whole.
Chiropractic care is not like medicine your typical Doctor uses. Many times, MD Doctors focus on chemical imbalances whereas a Chiropractor can focus on Structural issues that may affect pain and other issues preventing you from achieving overall wellness. Generally, our focus is to keep you on track in life to do what you need to do. Smallville has many chiropractors, we know that when it comes to patient care, we always hold your condition as unique and addressed as such.
What is Different about Chiropractic?
One of the biggest reasons chiropractic has seen an upsurge in popularity is due to its ability to focus on not just pain but overall wellness. Diet, exercise, and relief of pain that may prevent you from doing the things you loved are some of the most common reasons our patients continue to return to our office.
Schedule Your First Appointment!
Our Chiropractor is highly qualified to help you with pain and wellness care. His chiropractic office near you will have you feeling comfortable and in great care. Call us today to reach Dr. Simian and schedule an appointment.