Concussions and Sports Injuries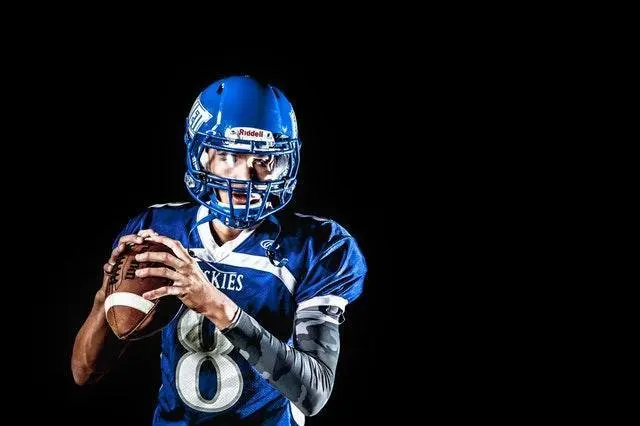 That moment when everything goes black and you wake up not knowing where you are or what is going on around you. Feeling confused, lost, and completely out of it are certain symptoms one might face when dealing with a concussion. Concussions are very serious injuries and should not be taken lightly. "A concussion is a traumatic brain injury that alters the way your brain functions. Effects are usually temporary but can include headaches and problems with concentration, memory, balance and coordination."(1)
There are different grades of concussions:
Grade 1: Transient confusion, no loss of consciousness, resolve in less than 15 minutes
Grade 2: Transient confusion, no loss of consciousness, resolve in more than 15 minutes
Grade 3: Any loss of consciousness
Causes of Concussions and Sports Injuries
You don't have to have direct head trauma to have a concussion. A concussion can also occur from rapid acceleration/deceleration or some type of aggressive rotational movement. Concussions are most commonly seen in contact sports, such as football, and can also occur with or without loss of consciousness. These can also be the result of trauma experienced during an auto accident and car crashes too.
A person with a concussion might present with any of the following: headache, dizziness, nausea, balance difficulty, irritability, nervousness, alterations in mood, sensitivity to light and sound, difficulty concentrating/remembering, and sleeping more/less than usual.
A thorough history must be taken to figure out exactly what was the cause of the concussion. A neurological evaluation checking for vision, hearing, reflexes, coordination, balance, strength and sensation should also be done. Cognitive testing should also help determine memory and ability to recall information such as counting digits backward, asking time, place, or situation.
There is no specific or direct imaging for a concussion. If a hemorrhage is suspected, then a STAT CT scan is required since both the scan and scheduling can be done quickly. An MRI can also be done to visualize any type of bleeding or other soft tissue damage.
Concussion Treatment Options
Rest is the biggest factor when trying to recover from a concussion. This means to stay away from all physical activity, as well as, limiting anything that requires mental concentration such as work, school work, video games, watching television, and reading to name a few. Stop all physical activity and neurological signs should be closely monitored.
Burbank's Sports Therapy and Injury Recovery Chiropractor
Doctor of Chiropractic, Shahen Simian, is experienced with Sports Injuries and many different Sports Therapies in Burbank. Doctor Simian was first an athlete before he became a chiropractor and began focusing on Sports Injuries and different Therapies suitable for Athletes.
Chiropractors have the skills needed to bring athletes back into the game by helping to reduce recovery times for many different sports injuries. A Chiropractor generally starts by a thorough examination of the injury or area of pain you may be experiencing and then will asses the best therapy.
If you are looking for a Chiropractor in Burbank, then look no further. Doctor Simian has helped Athletes, Auto Injuries, and those with pain get back to what they call normal. If you have found yourself injured recently from Sports, Car Crashes, or another injury, we advise to call soon to have an examination done quickly to asses the level of damage.
References
Staff, Mayoclinic. "Concussion Definition." Mayo Clinic. N.p., 2 Apr. 2014. Dr.Joseph Horrigan. "Concussions." Southern California University of Health Sciences class notes. 9 Oct. 2013.